Hodder Education: Cambridge International AS & A Level Computer Science Course Book.
This is the main book we will be using from 2020 onward, as it is tailored towards the specific requirements of the course and offers a full structured approach to the CIE A level Computer Science 9618 course content.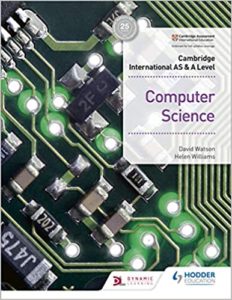 The Hodder Education CIE Computer Science book for the new 2021 -2023 Specification. Available on paper and Kindle.