Starter
Starter
Crossword Starter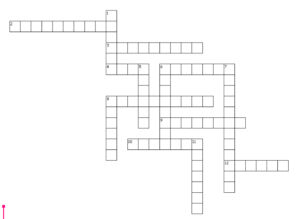 Inkjet Printer
Inkjet Printer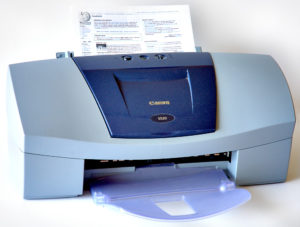 Inkjet printers use a highly accurate nozzle to spray a narrow jet of ink on to a piece of paper.
Main uses
Home printing
Photo printing
Advantages
Cheap to buy
Affordable ink
Disadvantages
Expensive for high volume printing
Ink not waterproof
Slow printing speed.
Laser Printer
Laser Printer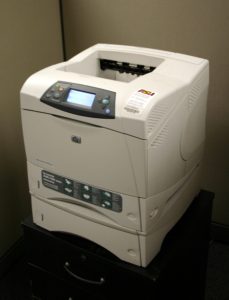 Laser printers uses a combination of static electricity, magnetically sensitive toner and a heated roller to fuse plastic coated toner on to a piece of paper.
Main Uses
Advantages
Cheap for high volume applications
Toner is waterproof.
Very quiet
Disadvantages
Machines are expensive to buy
Toner refills are expensive to buy
Very sensitive to dirt
Dot Matrix Printer
Dot Matrix Printer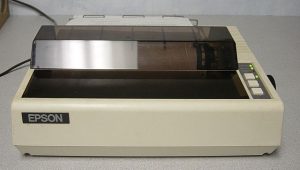 These machines physically strike a piece of paper with a print head ( in the shape of a dot), transferring ink to the paper and causing an imprint on a carbon copy sheet below.
Main Uses
Factories and dirty environments
Advantages
Can be used in dirty environments
Only printer that can carbon copy
Disadvantages
Very low print quality
Very noisy!
Graph Plotter
Graph Plotter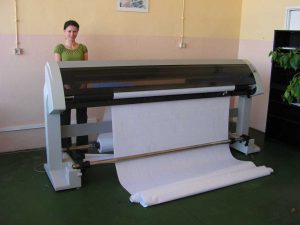 This is a very large format printer, that prints highly accurately to scale.
Not to be confused with a graphics tablet!
Main Uses
Architectural Drawings
Schematics
Advantages
Can print very large printouts accurately
Disadvantages
VERY expensive (Thousands of pounds) to buy
Paper very expensive!
3D Printer
3D Printer
This printer uses a nozzle that ejects a fine thread of melted plastic on to a surface. The printer then repeats the process over hundreds of layers, building up a 3D object in the process.
Main Uses
Prototyping
Small scale production
Advantages
Cheap to produce working prototypes
No need to  ship globally as can be printed on demand and on location.
Disadvantages
More expensive that injection moulding for large production runs
Not a accurate as other techniques