Intranets
Intranets (mini private internets)
An intranet is a private network that is only accessible to limited group of users, for instance the Employees of company or members of a scout group.
They are used for :
Sharing hardware resources ( such as printers, scanners, etc)
Allowing users to access their files from multiple locations.
File sharing within the company.
Company wide file backup
Advantages of Intranets
Files can be shared within a company that you don't outsiders to see ( employee records, new product information)
Intranet sites ( websites only available inside an intranet) often run faster than external sites.
Expensive hardware like printers can be shared, so you don't need a printer for each user.
Technically difficult tasks such as automated backups can be performed by one person, who backs up everyone's files.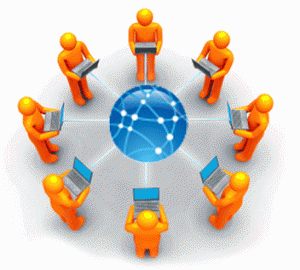 Extranets
Extranets
Extranets are a small portion of an intranet available externally to authorised users.