CAD
Computer Aided Design (CAD)
Computer Aided design is the process of designing or editing a design on computer.
This process is used in  number of applications, including:
Architectural design
Room layouts
Vehicle design
Product design
Advantages
Computer aided design is often much cheap than making physical prototypes, especially of larger objects such as vehicles
It's usually much faster to design using a computer than on paper.
CAD allows designs to be shared easily and edited by multiple people at the same time.
CAD designs can be used directly in the manufacturing process, especially when 3D printing, cutting and plotting.
CAD designs can be imported directly into virtual reality environments so that people can experience designs at full scale.
Disadvantages
Some objects cannot be fully grasped on screen and so need to be created at full scale (VR is beginning to address this issue)
We can't experience physical textures on screen
Some CAD/CAM packages are very expensive to buy
For many CAD software packages there is a steep leaning curve
CAM
Computer Aided Manufacturing
Advantages of CAM
Components can be manufactured to exact specifications quickly and accurately
Components can be made in large numbers
Disadvantages
All objects look the same – little room for craftmanship and variation
If the design is incorrect then mistakes will be manufactured in large numbers
It often requires a high initial outlay on manufacturing equipment
Architecture
Architectural Designs
Computer aided design has been used in Architecture for a number of decades but the fairly recent development of free and easy to use software has enable amateurs to design their own property developments and room layouts!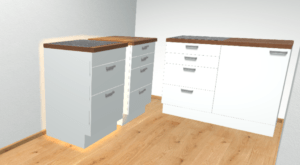 Architectural design with Sketchup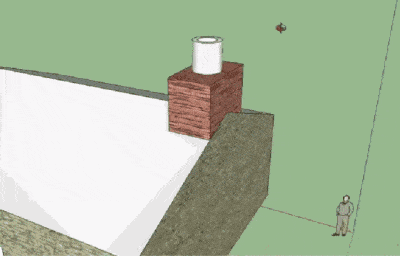 Cutting
Laser Cutters
Laser cutters are a CAM tool that utilizes a high power laser to etch into a flat or nearly flat surface. The laser can either etch slightly into the surface, for things like initialing or personalizing a gift, or it can cut through entirely, for instance when creating a jigsaw puzzle.
3D Printer
3D Printers
3D printers have revolutionized the CAM process by allowing individuals access to manufacturing facilities that used to be prohibitively expensive.
Plotter
VR
Virtual Reality
Virtual reality provides an excellent tool to visualize 3D CAD designs at full scale before they are built. For instance you can do a 3d virtual tour of a hour before it is built.