Starter
Starter – Morse Code
Morse code stater activity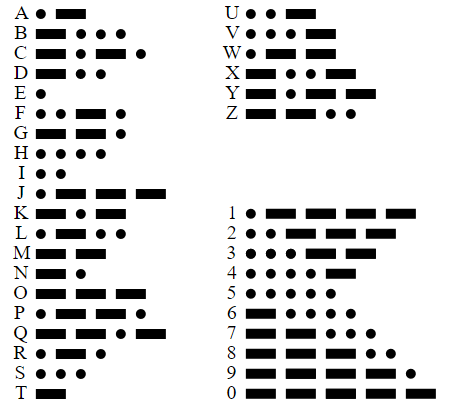 Morse Code worksheet link
What is binary?
What is binary?
Binary is any system that consists of only two forms.
For example:
1 or 0
True or False
On or Off
Voltage or No Voltage
Light or Dark
Black or White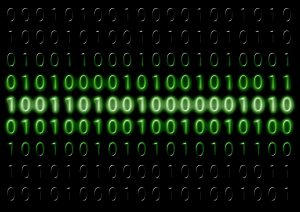 Why use binary?
Why do computers use binary?
YouTube blocked at school? Watch the Google Drive version instead.
Summary
Binary data can be transmitted easily and reliably.
Binary data can be stored and read very easily and reliably.
Computers use circuits that can only be on one of 2 states – on or off, these work very well with binary calculations.
The input voltage in to computers is not very stable, so only a system that use voltage/no voltage would be reliable.
What do the binary numbers represent?
Depending on what data is being stored, binary above could represent:
Text / Numbers
Images
Sound
Instructions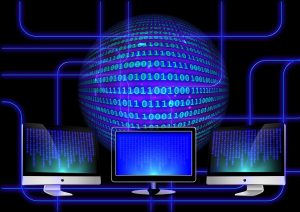 Bits, Bytes,Nibbles
Bit   – e.g. 0
Each individual 1 or 0 is known as a bit.
Here are three bits – 110
Byte – e.g. 11001100
Each group of 8 bits is known as a Byte
Here is a stream of Bytes:
01010011 01101011 01111001 01110010 01101001 01101101 00100000 01101001 01110011 00100000 01100001 01110111 01100101 01110011 01101111 01101101 01100101 00100001
Nibble – e.g. 1111
A nibble is 4 bits, or half a Byte.
Here is a nibble – 1101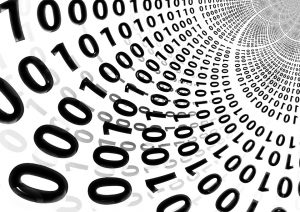 Resources