Comparison Table
New Grade System Explained
As part of the UK governments reforms to the GCSE Curriculum, new GCSEs will be graded using a number system, rather than a letter system.
Here is how the old grades compare to the new grades.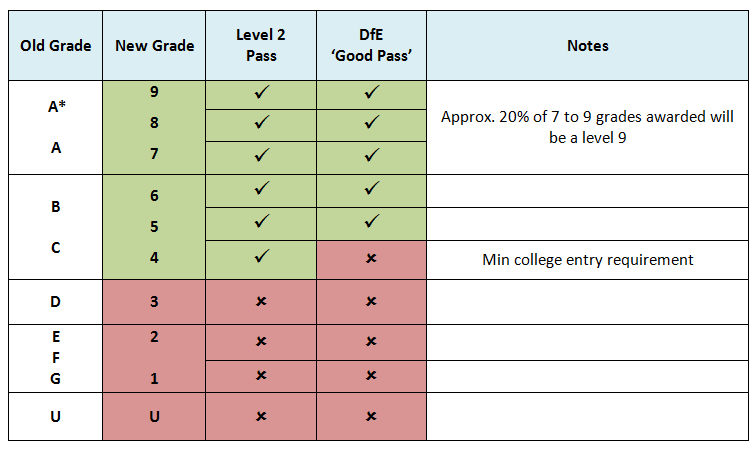 Notes
Notes
As the table shows, the two systems don't translate exactly from one to the other. Here are the main changes in terms of the grade boundaries and pass levels.
A / A* Grades
These are now split between the numbers 7,8,9 with 20% of the top tier grades being awarded at a 9
B / C Grades
These are now split between the numbers 4,5,6 with a 'good pass' being a 5. The DfE has said that colleges can carry on using level 4 pass as a base entry requirement.
E / F / G Grades
These grades have converged in to the number grades 1 and 2.
Level 2 Pass vs 'Good Pass'
The DfE have set level 5 as what they count as a 'good pass', though they have stated that colleges can still keep the level 4 pass as their entry requirement, given that this is the minimum for a level 2 qualification.